Image analysis
Monitoring day in, day out
Detect & analyse with AI
With image analysis and artificial intelligence
Sensor data
Data analysis of all environmental factors of the plant
Plant development
How does the plant, fruit or flower grow??
Realtime analysis of the plant

How many flower buds does my plant have?

What is the size of the fruits?

How many tomato branches are growing on one plant?

How does the seedling develop?
GearSense is the colleague who analyses the growing environment with smart cameras and sensors. Improve quality, cultivation process and save costs.
Follow the growth of the crop from day to day. Monitor the developments and analyze which cultivation strategy you are going to apply based on our cloud dashboard.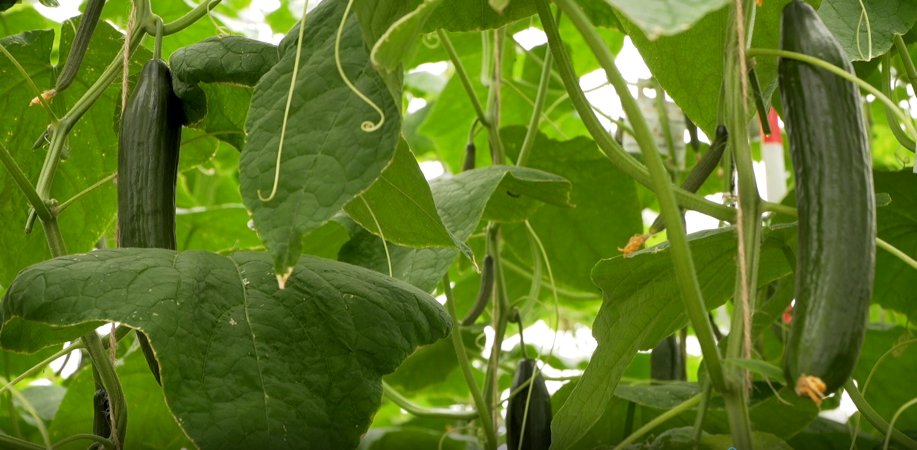 GearSense as digital crop advisor
What makes GearSense unique? The combination between the image recordings and sensors – to monitor the product – such as a tomato, cucumber, bell pepper, but also chrysanthemum, gerbera or rose – from a to z. Day in day out on the screen you can see the growth and the behavior of the plant in response to the changing environmental factors, such as the climate in the greenhouse and the circumstances surrounding the plant.
The plant, fruit or flower is the sensor that tell us whether it grows well, whether it has the right amount of water or food… and whether it feels comfortable with the set temperature. The product tells something about its own life and that's why we analyze from day to day how its life can become even better.
Measuring = knowing… and by linking the measurement data to your own analysis tools or to map your growth model, you can continuously optimize the development of the plant. With image analysis and artificial intelligence, we detect, measure and assess the development of the product throughout the day, and report on periods of growth and development.
GearSense. Insights of your cultivation
Follow your crop growth daily. By automating the monitoring and analysis in our cloud platform you optimize the cultivation strategy.
Image and data analysis every day
Sensor data: Par, temp, Rv, soil (moisture and temperature), etc.
Flower development
Growth stages from day to day
Number of buds/flowers/fruits
What determines the quality of your product? We do not analyze the environment, but really look at the plant… because we understand horticulture and we know how to convert data into clear information. With that information, growing becomes easier and better. Only the best quality is our drive
Have you gotten curious? For more information, make an appointment with Simone!
Gearbox API
Would you rather export your data to your own package or environment, that's possible with the Gearbox API. This way you have access to the most up-to-date data on the growth of the plant.
LetsGrow.com Koppeling
Of course GearSense will link you to LetsGrow.com to analyze and review all cultivation and crop information in one place.