Gearbox Innovations delivers 'Digital Quality Inspector' to Looye Kwekers
"With vision & AI as a starting point, our product line is growing"
The term 'digital quality inspector' has become widely known in the fresh produce sector since its introduction. GearVision, as the machine developed by Gearbox Innovations is officially called, is finding a place in the inspection and processing area at an increasing number of growers, breeders and trading companies.
In addition, GearSense, the digital crop assistant, was added to the product line last year. "With smart cameras, artificial intelligence (AI) and robotics, we help simplify, improve and speed-up the daily work," says Ab van Staalduinen from Gearbox. "In this way we create the colleagues of the future."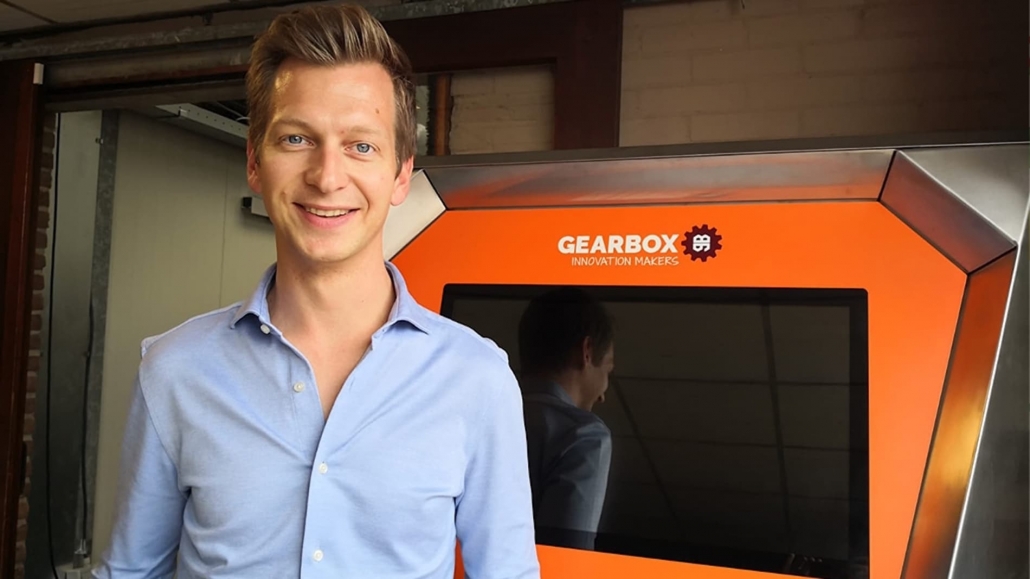 The Westland company has grown considerably in recent times. "Nevertheless, we are still located in between the greenhouses in Maasdijk. Recently, however, we are at a new location with more space, the production has already moved, the rest will follow soon."
The first steps were taken from the end of 2016 based on customer demand. This soon resulted in our own products, with GearVision being the first one we went public with. "We are a real Westland company, so it wasn't until everything was working well and we were completely certain of it, that we started marketing it."
First image, then algorithms

Vision, or image technology, is the starting point for all products that Gearbox develops. "It is the common factor that is used in every product. First, we ensure that the product is properly displayed, to ensure we could provide the right crop or quality analysis by using AI."
The result: data, lots of data. "Based on data, you then want to draw good conclusions. In particular, we make the difference in being able to deal with vision and data." GearSense assists in the growing environment with growth monitoring and digital counting sections for both vegetables and cut flowers.
"We now use GearVisions, among other things, for tomatoes, cucumbers, peppers, aubergines, but also onions and flower bulbs we can inspect digitally."
Entry inspection
Looye Kwekers is one of the cultivating companies where a Digital Quality Inspector is now active. GearVision is used here to do quality inspections on tomato. "Looye now receives an additional huge amount of information that they have never received before," says Lisanne van den Berg, Quality Officer at Looye Kwekers, and therefore closely involved in the introduction of the Digital Quality Inspector in the tomato growing company.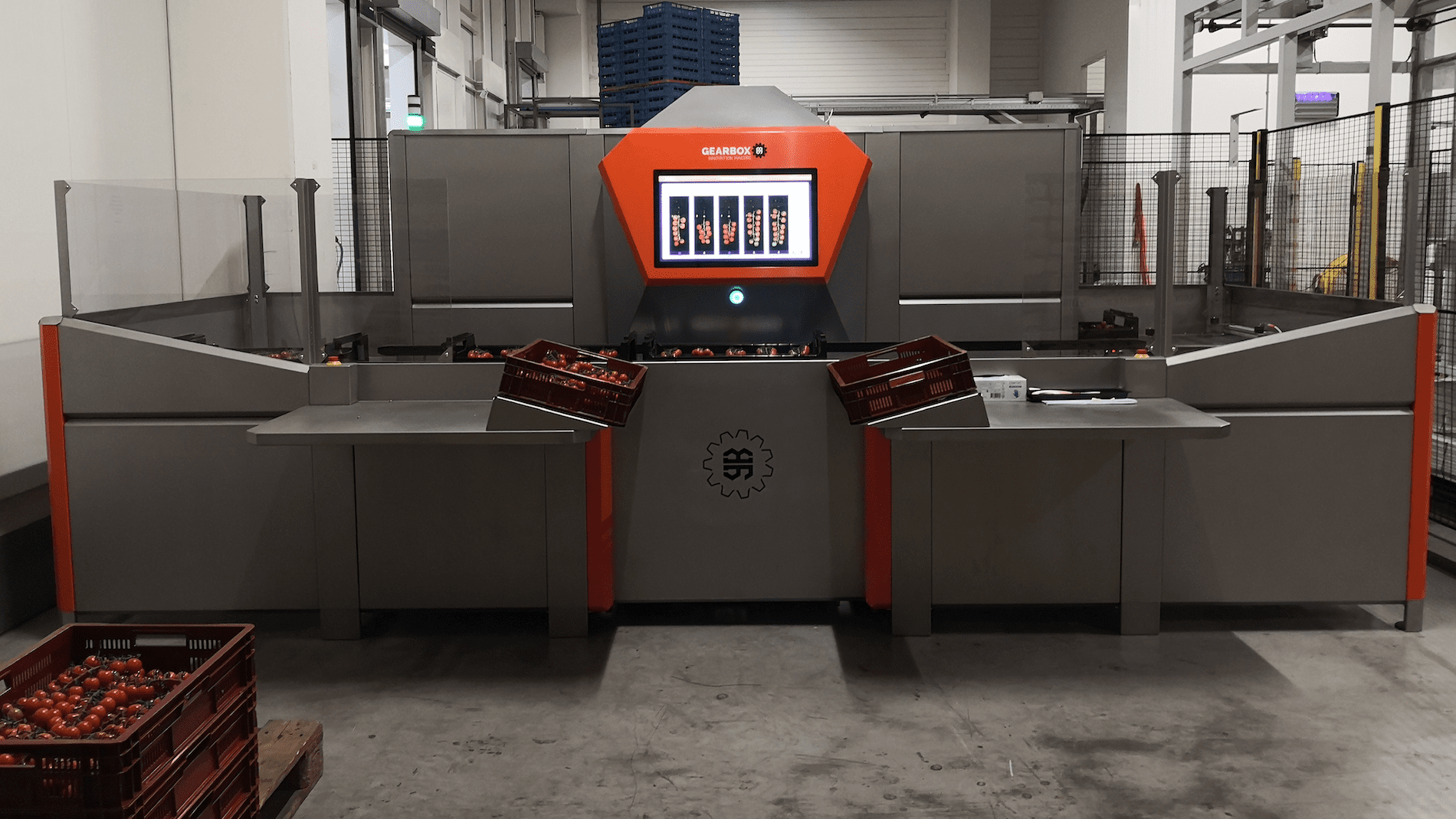 Looye has been running GearVision for over half a year. It takes care of the inspection of the cherry tomatoes on the vine. "We are fully engaged in fine tuning, so that in the long term the human inspector with a checklist can be replaced by the much faster Digital Quality Inspector," says Lisanne. "Looye intends to have as many people as possible enjoying delicious tomatoes. GearVision enables Looye to better assess the tomatoes on a large scale."
Together with the GearVision, Looye can now look more precisely at the cultivation and processing of their tomatoes, and start optimizing. "For example, it is possible to compare separate greenhouse departments with each other," says Lisanne. "The machine provides extensive reports about, among other things, shape and color, and the exact weight of each tomato is now known." The Looye inspectors teach the GearVision how it has to meet their strictest requirements. "Together with the Digital Quality Inspector as a colleague, we can inspect the tomatoes on a much larger scale."
'Little brother'
The Gearbox product line also has a 'little brother' of the Digital Quality Inspector, especially for crate inspection. The vision is also leading for this Crate Inspector and supports the increasingly strict hygiene requirements in greenhouse horticulture. "The Crate Inspector has already built up more than two million crates of experience. It checks whether crates are clean and no longer contain organic material. A compact set-up that, in addition to quality improvement, also simply stands in for an employee who otherwise would have to be able to carry out this high-capacity check.", Ab concludes.
Reference: hortidaily.com
https://gearboxinnovations.com/wp-content/uploads/2020/02/Gearbox_GearVisionInspector2020-web.png
1069
1900
Christine Strijbis
https://gearboxinnovations.com/wp-content/uploads/2021/09/GearboxLogo2021_FullColor-1030x310.png
Christine Strijbis
2020-02-21 11:28:52
2020-02-21 16:11:48
Gearbox Innovations delivers 'Digital Quality Inspector' to Looye Kwekers