Artificial intelligence makes smart software your co-worker
Gearbox Software. The right information is faster than you.
What happens to the quality in a cooling cell?

What does sunlight do for my crops?

Does the amount of caterpillars in my greenhouse increase?

Should the lighting go out earlier?

Is my plant already thirsty?
The GearVision Software is smarter than many crop advisors, growers or breeders. We teach our software to surpass the human brain. That way we have an answer to everything. The product becomes the new sensor and provides us with information for new innovations. For example, vision solutions for growth monitoring or robotic solutions for sorting.
Software as a smart self-learning colleague
Gearbox's software is a self-learning colleague, who continues to become a little smarter on the basis of the information that is provided to her. By using neural networks in addition to traditional vision technology and software development, we also learn how to think of our software as a colleague. In the beginning it is a new colleague who still has a lot to learn and in a short time it becomes a senior colleague with extensive expertise about the product.
Artificial intelligence adopts quality and product characteristics
By combining traditional vision techniques, sensor data and artificial intelligence, very specific phenomena can be detected up to high level of detail. Feel free to contact us for a free test recording of your product in our vision lab, or discover more about the GearVision.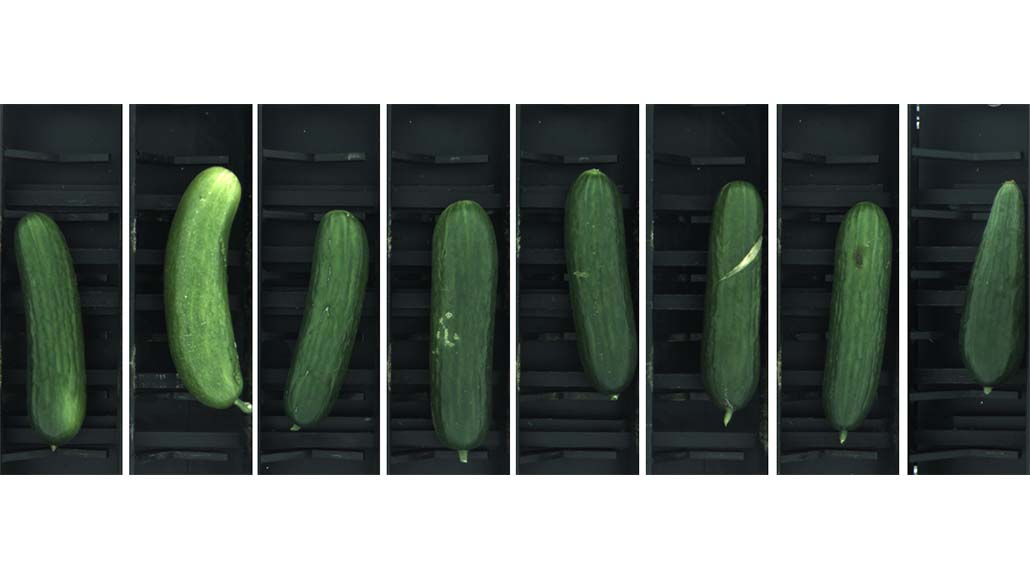 6
Light feeding damage (caterpillar)
7
Severe feeding damage (caterpillar)
8
Light distortion (boggel)
We measure the traits of vegetables, fruit, flowers and plants. We detect:
Moisture
Decay
Length
Width
Diameter
Weight
Temperature
Growth
Shape deformities
Caterpillar
Damage
Colour
Burn
Mold
The Big Data we receive as result, is presented in clear visual reports, so new cultivation insights can occur. Discover more about the GearVision, or give us a call!